Gain new skills !! – Make new friends!!
20th
Jun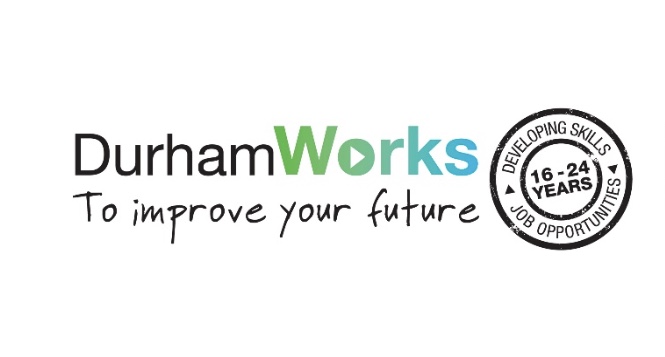 June 20, 2017
ACT DurhamWorks
Free Travel! Free Training! FREE LUNCH! What's not to love?! Whether you feel ready to get a job, or just need a bit of help finding some direction, WE CAN HELP!
If you're aged 16 to 24, live in County Durham and are not in education, training or employment we can help.
There are hundreds of training, job and apprenticeship opportunities available for young people.
We'll help find the right ones for you and support you at every stage, from application to ongoing mentoring and training once you're in a role.
You may need guidance on building a CV, help with searching for and applying for jobs or support preparing for interview. We can also provide you with ongoing information, advice and guidance once you have successfully secured a post.
DurhamWorks is an inclusive programme working with a diverse range of young people across County Durham to remove any barriers preventing you from progressing.
We can subsidise the initial transport, child care or clothing costs associated with your new role and help you to budget for these costs going forward. We also have a range of funding options for employers to create employment opportunities for young people.
DurhamWorks will support you to resolve problems that might be caused by your changing situation, in areas like benefits, housing or care responsibilities.
Contact Jess for further info: 07534 518634/ 0191 372 6710 / jessica.arragon@cdcab.org.uk
Download our leaflet DurhamWorks Leaflet ACT V3b
#DurhamWorksUK
#WeAreCitizensAdvice
Tags: County Durham, Durham, Peterlee, Seaham
Categories: Funding & Projects, News, Staff & Volunteers