Students Apply now to become a volunteer with Citizens Advice County Durham
5th
Oct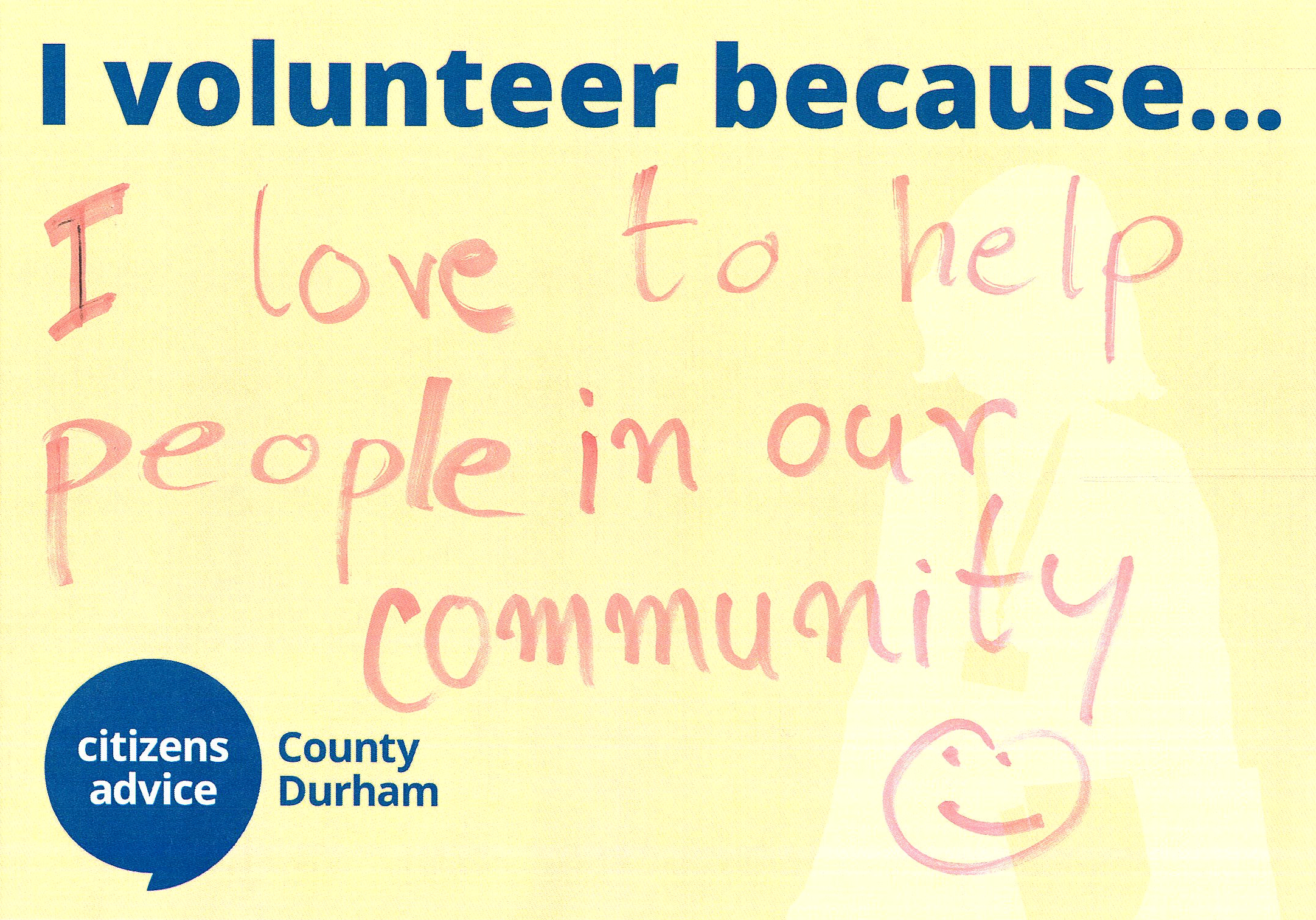 October 5, 2018
Now closed but if you are a student you can still register your interest to volunteer with Citizens Advice County Durham, we have many roles you may be interested in. 
Are you a student in County Durham?
We have an excellent opportunity for you to join one of the UK's leading charities. We pride ourselves in providing a great experience and learning package for students You will be part of our amazing team based in County Durham.
Here at Citizens Advice we make a real difference to the lives of individuals, by donating a few hours of your time each week you help make  your own personal contribution to the lives of people living in your local community.
What to expect:
We will provide you with a tailored training package, and help you to develop the skills, knowledge and experience you need to deliver an excellent service to our clients. You will be supported by our dynamic team of staff and volunteers who are at the heart of our organisation.
Volunteering with us is extremely rewarding; you will be supporting local people and helping them to resolve the issues they face on a daily basis.
If you would like to do great things in our brilliant charity which actually makes a difference, get in touch to volunteer today.
Closing date: 12th October 5pm
Interviews will be held: 29th, 30th and 31st October
Tags: Durham
Categories: Volunteer Recruitment