It's Trustees Week
1st
Nov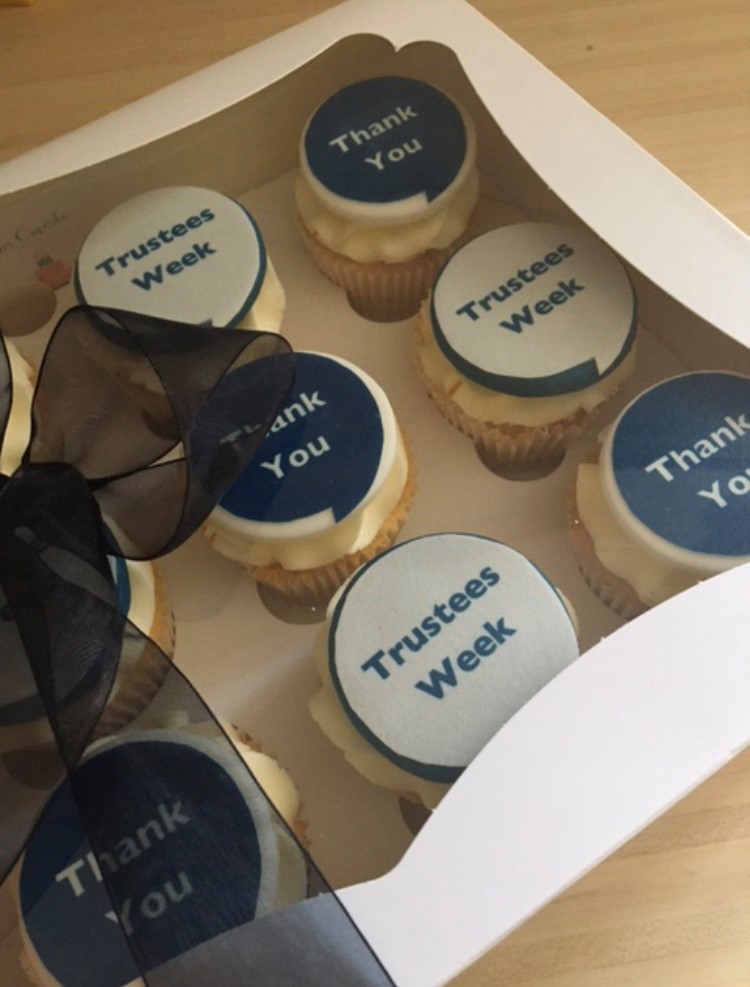 November 1, 2021
Trustees Week takes place every year from 1st -5th November where we give thanks to those trustees involved in our Charity.
Like our volunteers, the role of a trustee is unpaid and trustees give up their spare time in order to help run our organisation.  They have a collective responsibility for ensuring that our organisation is governed correctly. This involves ensuring that we are compliant with Charity Law and other internal and external guidance, whilst also striving to ensure that the charity maintains its sense of mission, in line with its primary aims and objectives.
So it is in this week that we would like to thank them all for the hard work and dedication they give throughout the year.
Personal messages of thanks were given by staff members and trustees enjoyed delicious cupcakes at our Away Day.
Categories: Events, News, Staff & Volunteers, Volunteer Recruitment, Volunteering