VE day 75th anniversary
5th
May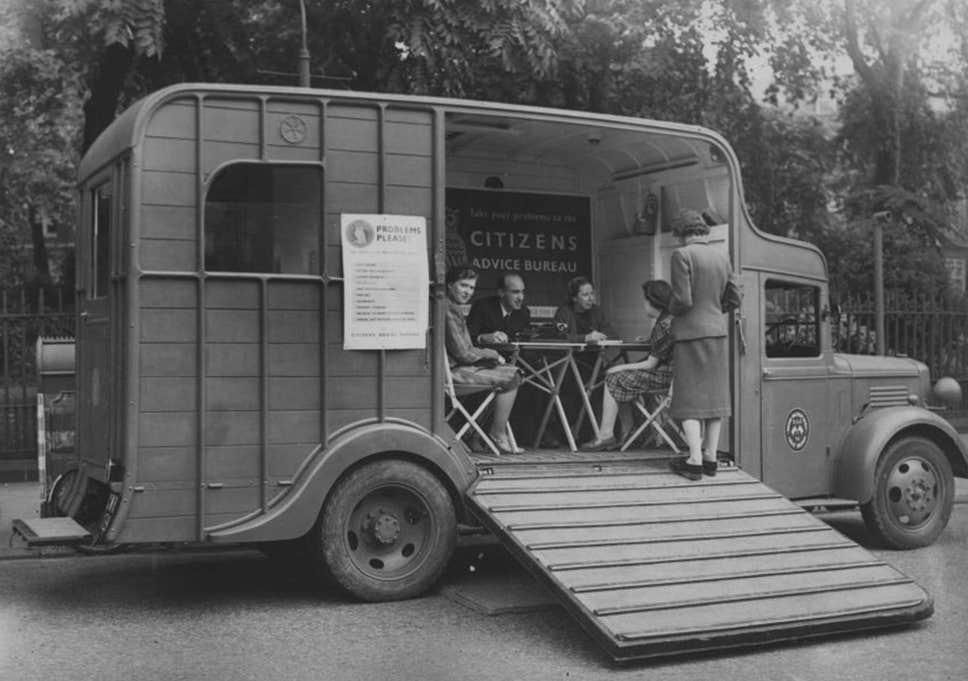 May 5, 2020
To those who gave so much, we thank you.
Although we cannot celebrate this landmark anniversary as we usually would, there are alternative ways on how we can show our gratitude.  Visit www.veday75.org
Did you know Citizens Advice was established 6 years before?  In 1939 we were established to help meet the needs of the population during wartime.
The first 200 bureaux opened across the Country which soon peaked at 1,074. One of which operated from a converted horse box that parked near bombed areas.
The type of advice given was food rationing, housing and money issues.  Although times have changed, we're sure you'd agree that the issues aren't too dissimilar today.
Our core values remain the same.  Since then, we have been providing confidential, impartial, free, advice and continue to campaign for current and future generations with our active and passionate research and campaigns team.  We have made an impressive impact on Government policies over the years, from influencing rationing in wartime and providing extra clothing coupons for pregnant women, to the more recent reforms in the private rental sector.
We could not deliver the service without the passion and dedicated support of our staff and volunteers, with the service being made up of 60% volunteers.  The demand on the service is ever-increasing and therefore, the need to continuously recruit volunteers is essential.  After lockdown, should you be interested in volunteering, please visit https://www.citizensadvicecd.org.uk/volunteer/volunteer-now/
We continue to look ahead so we can deliver a forward-thinking service to see us through the next 80 years.
Categories: Events, Press Release, Research & Campaigns, Staff & Volunteers, Success Stories, Volunteer Recruitment