16-24 and want to make your money go further?
15th
Sep
September 15, 2021
Want to make your money last longer and go further?  We are here to help.  This training will not tell you what to do, it will give you ideas, tips and techniques to help you manage your money better.
What is it? Being able to manage money, keep track of your finances, planning ahead, choosing financial products and stay informed.
What it's not is maths, a telling off and being told what to do.
Get in touch to find out more.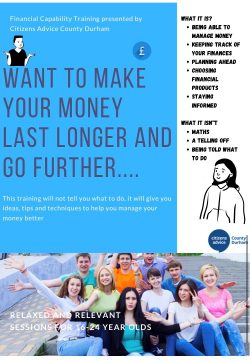 Categories: Advice, Funding & Projects