The benefits of volunteering for us
20th
Jul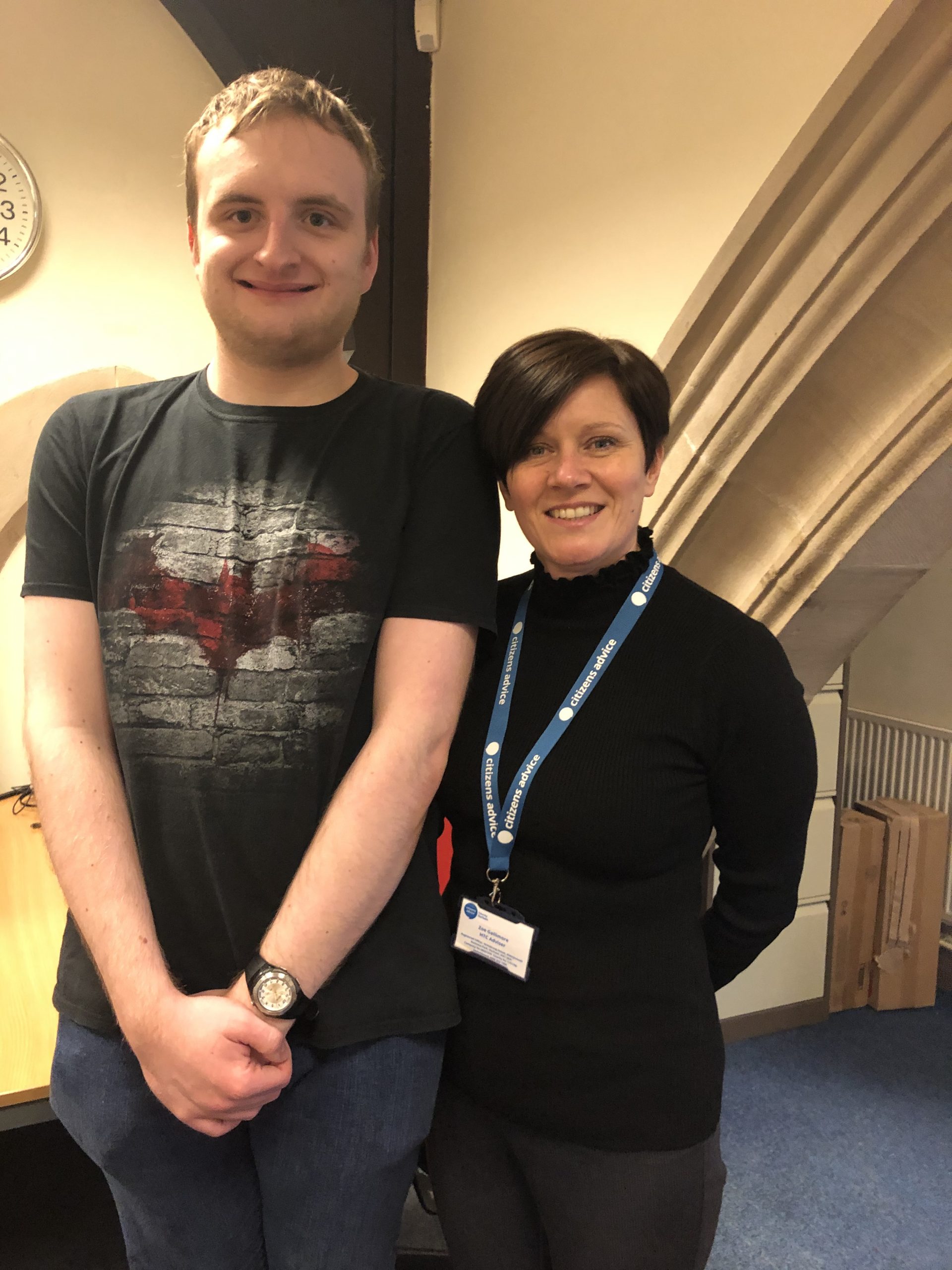 July 20, 2021
Hear James' positive volunteer journey here:
Before I started at Citizens Advice:
I was struggling to figure out what to do exactly after my apprenticeship contract had come to an end.
My confidence had been knocked down and I was in a grieving like position.
I tried to fill in each day, day-by-day.
How Citizens Advice County Durham helped me out:
It gave me somewhere to go through the week.
I met new colleagues whom I grew close to, Citizens Advice County Durham is one of the best places that I have worked at.
It gave me the opportunity to expand my comfort zone and gain new skills in administration (working with databases, casebook etc) as well as customer service (working on reception and helping others with signing onto universal credit).
It increased my confidence and satisfaction.
I put it on my CV which shows people that I am eager to work and I like to keep busy which has helped get some interviews.
I received praise for my work from the JobCentre, employers and various other people.
I received praise from colleagues for helping them out with various different tasks.
We are currently recruiting new volunteers.  If James' story has inspired you, please get in touch. We'd love to hear from you. Volunteer for us.
Categories: Staff & Volunteers, Success Stories, Uncategorised, Volunteer Recruitment